Typically, with most devices, mobile apps are set to automatically update. If this behavior is not desired, it is possible to prevent the HomeGauge Companion from updating automatically.
We do recommend that users keep the HomeGauge Companion updated to the latest version and auto-updates is the easiest way to ensure this happens. Updates come with bug fixes, feature additions, and security updates which often address past issues. However, new versions of the Companion might not perform adequately on older devices, and having an update run automatically can break a workflow or introduce complications. If this is the case for you, the below directions will help you turn off auto-updates.
Turn off Auto-Updates on Android
Open the Google Play Store on your device.
Search for "HomeGauge Companion" in the search bar.
Click on the HomeGauge Companion app page.
Click the button in the top corner symbolized by three dots.
Locate and uncheck the checkbox enable auto updates.

The HomeGauge Companion will no longer update automatically. You can always come back to this page and turn on auto updates, or install updates manually as you see fit.
For more information on managing your app settings from Google Play, click here.
Turn Off Auto-Updates on iOS
Unlike with Android, turning off auto-updates is a global setting that will affect every app installed on your device. There is no way to manage auto-updates for individual apps on iOS. It's advisable that you proceed with caution and only turn this setting on if absolutely necessary.
Locate and click on Settings.
Scroll through the list of options and click on App Store.
Under the section Automatic Downloads, toggle the button App Updates off.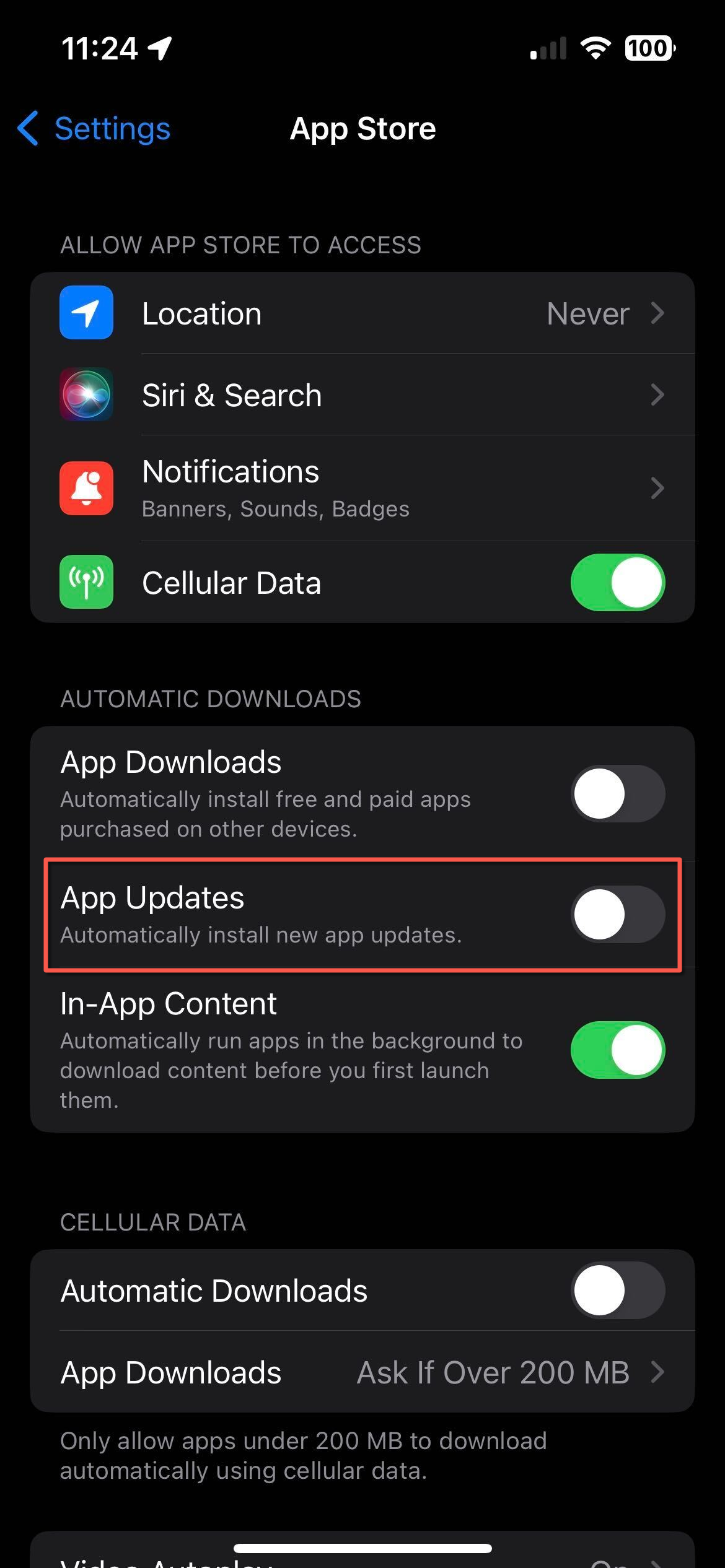 For more information on managing your app settings on iOS, click here.