Browsers Supported by HomeGauge
Which web browsers are NOT supported?
Internet Explorer and 'Edge Legacy', will render a warning message whereas other browsers will not.
Which web browsers ARE supported?
All browsers should be considered "current -2 versions" unless otherwise specified.
Windows 10

iOS

MacOS

Android
Why are some browsers not supported?

Some browsers are no longer supported by their own creators. Older versions of browsers might lack important security updates. Legacy browsers like IE no longer get important security and feature updates. To keep HomeGauge faster, safer, and more secure we are prompting users on legacy browsers to update.
How can you upgrade web browsers?
If you are prompted that your browser is no longer supported you can upgrade your browser. The landing page has three options that can be clicked to download a modern web browser. Click the browser link and follow the prompts to download. After downloading re-visit HomeGauge from the newly downloaded browser.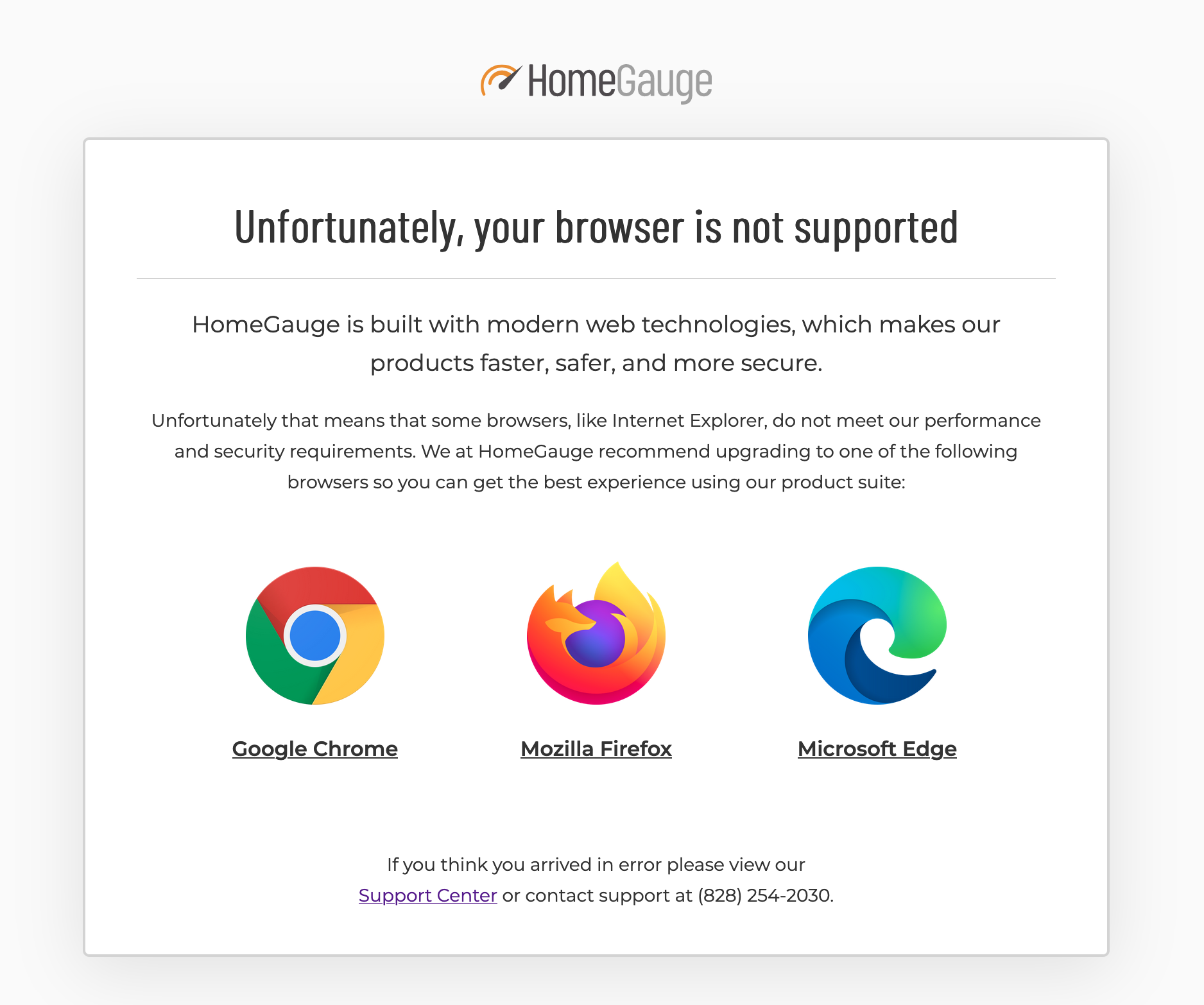 Browser Troubleshooting Tips
Clear Cache & Cookies
When you use a browser, like Chrome, it saves some information from websites in its cache and cookies. Clearing them fixes certain problems, like loading or formatting issues on sites. See the support site links below for instructions.