September 14, 2023
Web Writer
Feature Announcement: Introducing 360° Photos for Web Report Writer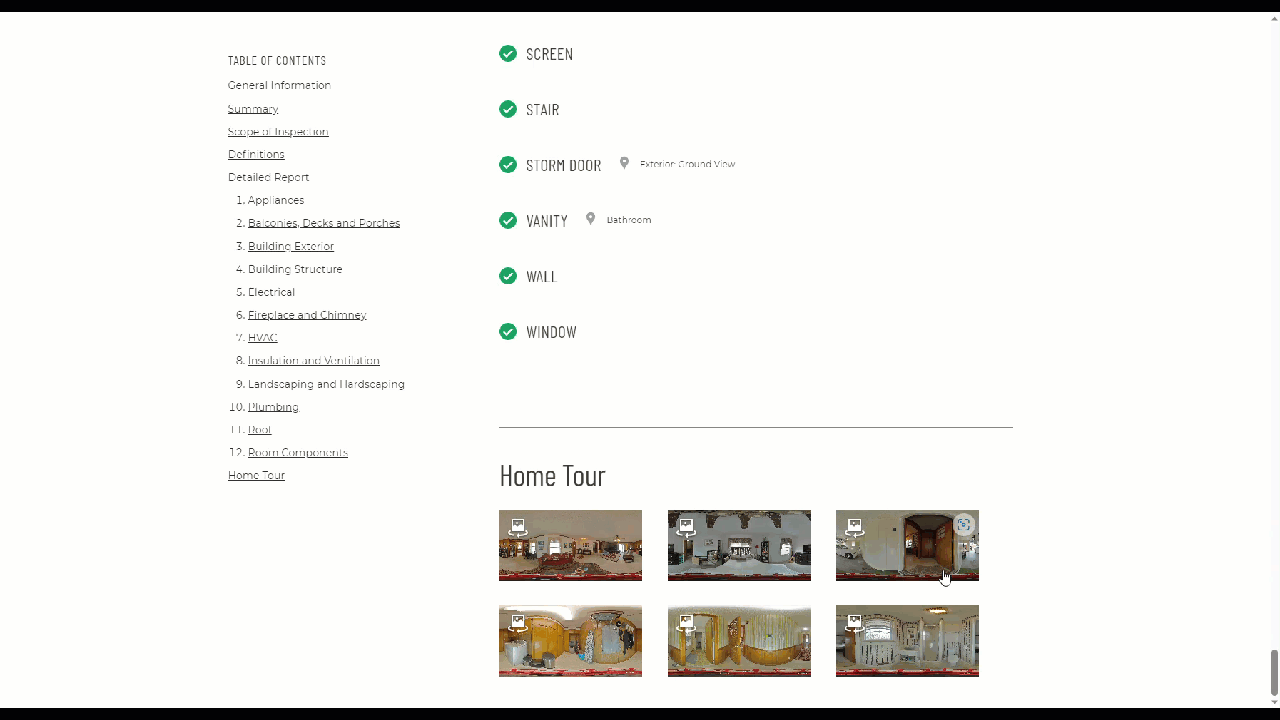 We're thrilled to announce a game-changing addition to our Web Report Writer: 360° Photos. With this feature, you can now provide your clients with an immersive, comprehensive view of the properties you inspect, adding depth and clarity to your reports.
Here's what you need to know:
🌐 Immersive Inspection Reports: With 360° Photo, you can enhance your reports by including interactive panoramic images. These photos let your clients explore the property from all angles so they can fully understand the inspection findings.
📸 Seamless Integration: Adding 360° Photos to your reports is super simple. Just upload your photos directly within the Web Report Writer, and they will seamlessly integrate into your inspection reports.
🔍 Enhanced Detail: Whether you're assessing room conditions, structural components, or anything else, 360° Photos empower you to create comprehensive and visually engaging inspection reports.
📝 Effortless Customization: Like all our features, 360° Photos are flexible and customizable to match your reporting style. You have the freedom to decide how and where to include these immersive visuals in your reports.
🛡️ Solid CYA (Cover Your Assets): Along with improving report quality, 360° Photos are a valuable CYA option in case of inspection disputes. A complete visual record can provide crucial evidence and clarity when you need it most.
How to Get Started:
Access the Web Report Writer: Log in to your account and access the Web Report Writer.

Upload Your 360° Photos: When creating or editing an inspection report, you'll see an option to upload 360° Photos to a comment, the Home Tour, or the media gallery. Just follow the easy steps to add these immersive visuals to your reports.
Issues Resolved:
The Hide N/A filter has been fixed to apply correctly after inspectors complete specific fields during inspections.
Inspector Dashboard
Enhancement:
We've streamlined company profile management on the Inspector Dashboard by integrating Listing Text, renaming 'Short Description' to 'About,' and changing the page name to 'Company Profile,' enhancing usability.