HomeGauge will save your uploaded reports for 5 years on our private secure server. In many cases we still have reports older than that on our servers. To download a report and open it in your software follow the steps below:
Log into your Dashboard.

From your HomeGauge software, click HG Services > My HomeGauge Dashboard.

OR

Visit this link (click here) and enter your username and password, then click Sign In.

Find the report you would like to download.
Above the report name, click the Manage tab, then click Download.
Click the Download Document button at the bottom of the page.
Save the Zip file in your HomeGauge\Reports folder. To learn how to check your data directory (click here).
Some browsers will directly download to your Downloads folder. In those cases find the downloaded zip file in the Downloads folder. Right-click and Copy the zip file. Then Paste that zip file in the correct \Documents\HomeGauge\Reports folder.
Open the computer's File Explorer and go to \Documents\HomeGauge\Reports.
Find and right-click the downloaded Zip file and choose Extract All.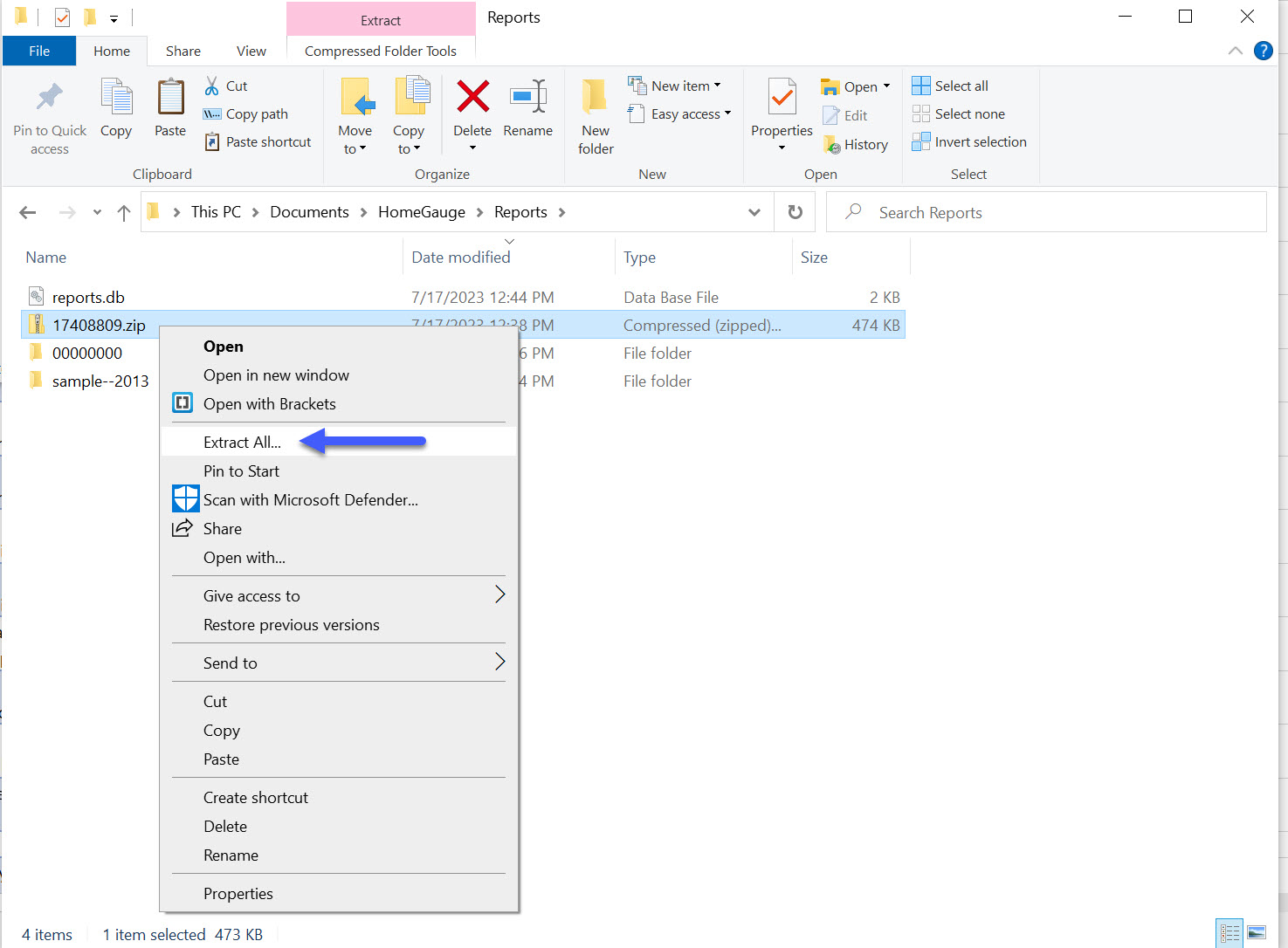 Uncheck the
Show Extracted Files When Complete checkbox
.
Click Extract. You may now close the File Explorer window.
Open HomeGauge software.
Click Open Report, then click Refresh Database. Your report is now available to open and work on.