This article will walk you through the experience and benefits of the My Offers page.
What is the My Offers page?
The My Offers page is a place to browse and explore various promotions and tools related to your upcoming home purchase.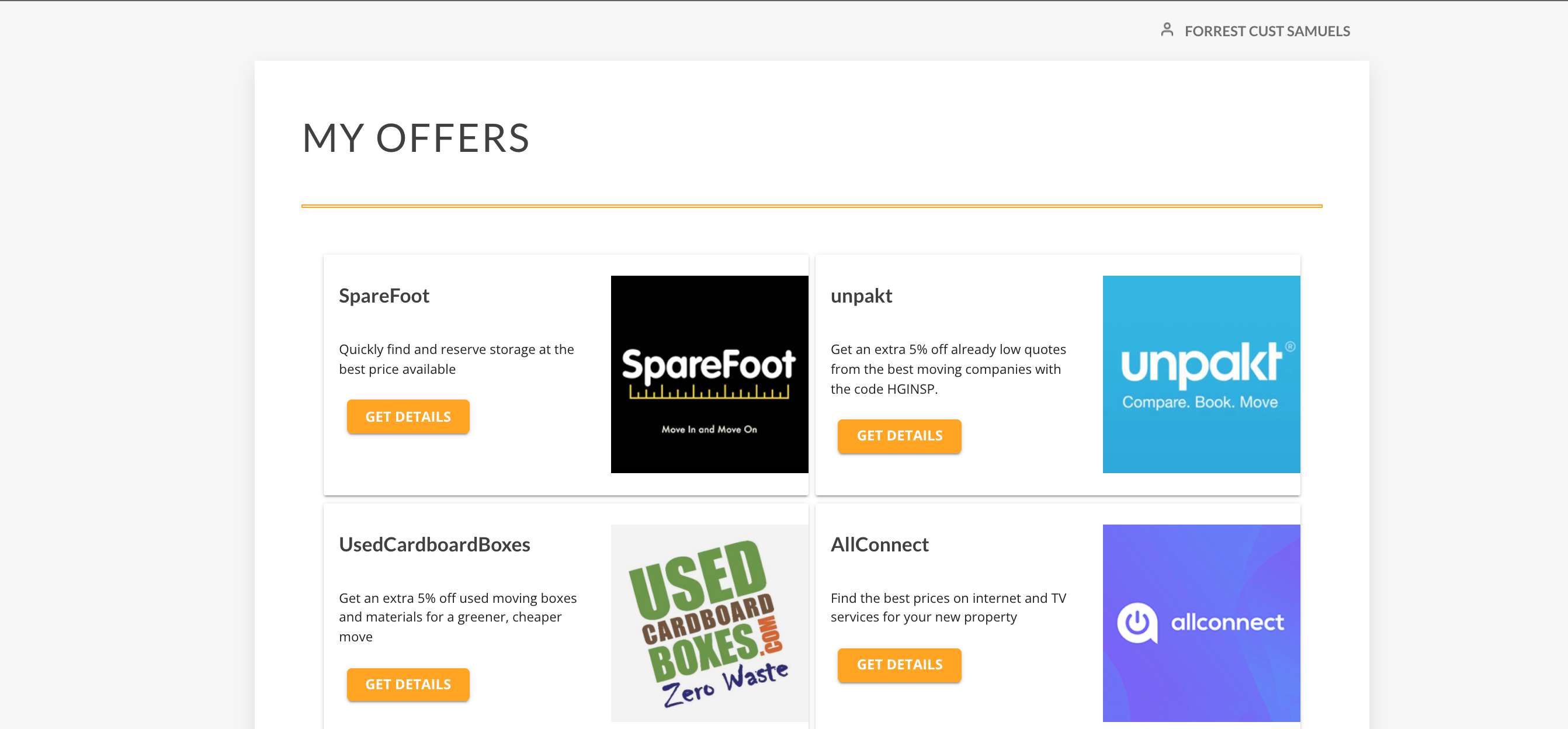 Why am I seeing this?
You've recently worked with an Inspector who uses HomeGauge software to provide you with excellent service and experience for your home inspection. At HomeGauge, we believe that the home buying process should be enjoyable. We also know that it comes with a to-do list the size of your new house.
HomeGauge provides you with resources to address some of the everyday stressors about purchasing a home.
Home Insurance

Packing / Moving

Storage

TV/Internet

Home Security
How do I get there?
You can reach the My Offers page from the main navigation. Alternatively, the URL is https://reports.homegauge.com/offers.
Note: You must be logged in to your HomeGauge account to reach this page.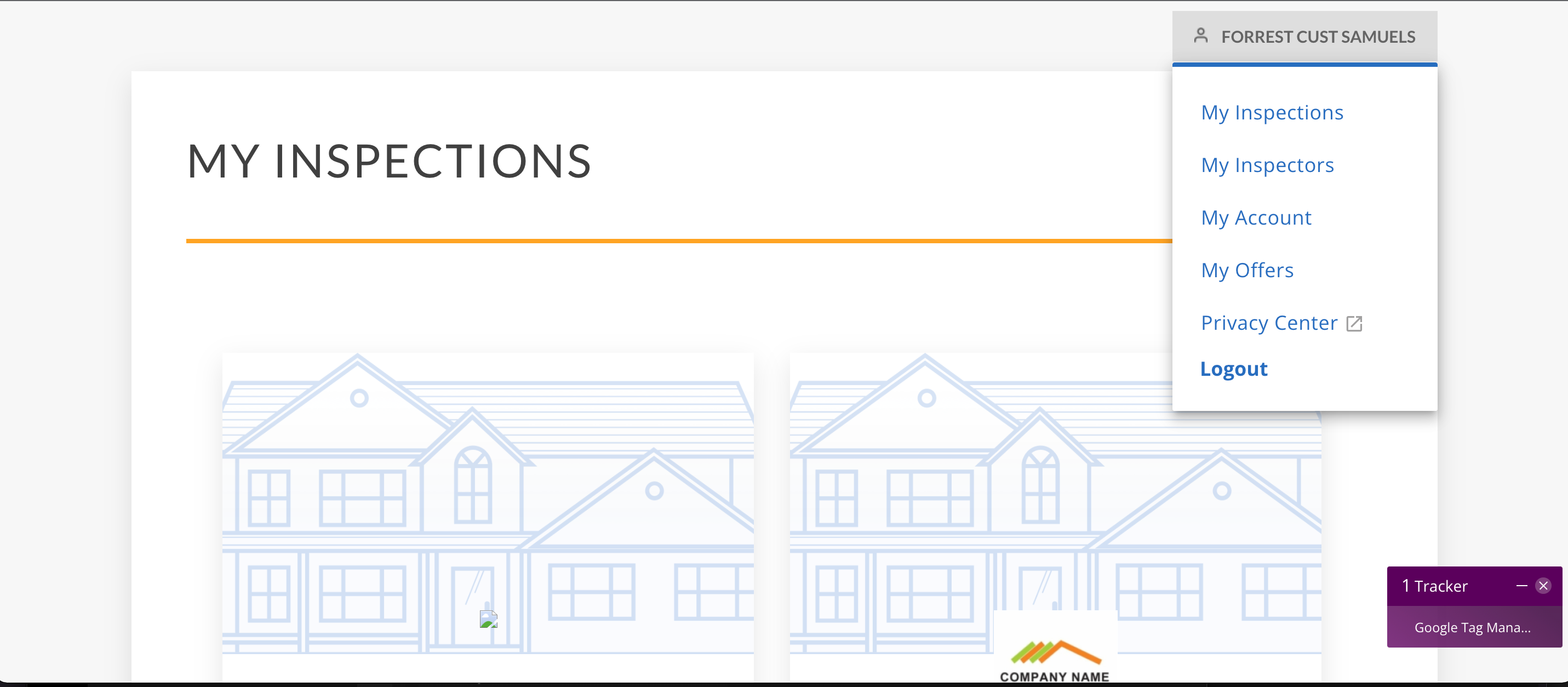 Screenshot of the Homebuyer Dashboard main navigation
You can also click on the "Learn More" from the blue banner at the top of the page.
Note: You can dismiss the banner for the length of your HomeGauge session by clicking the X on the right-hand side.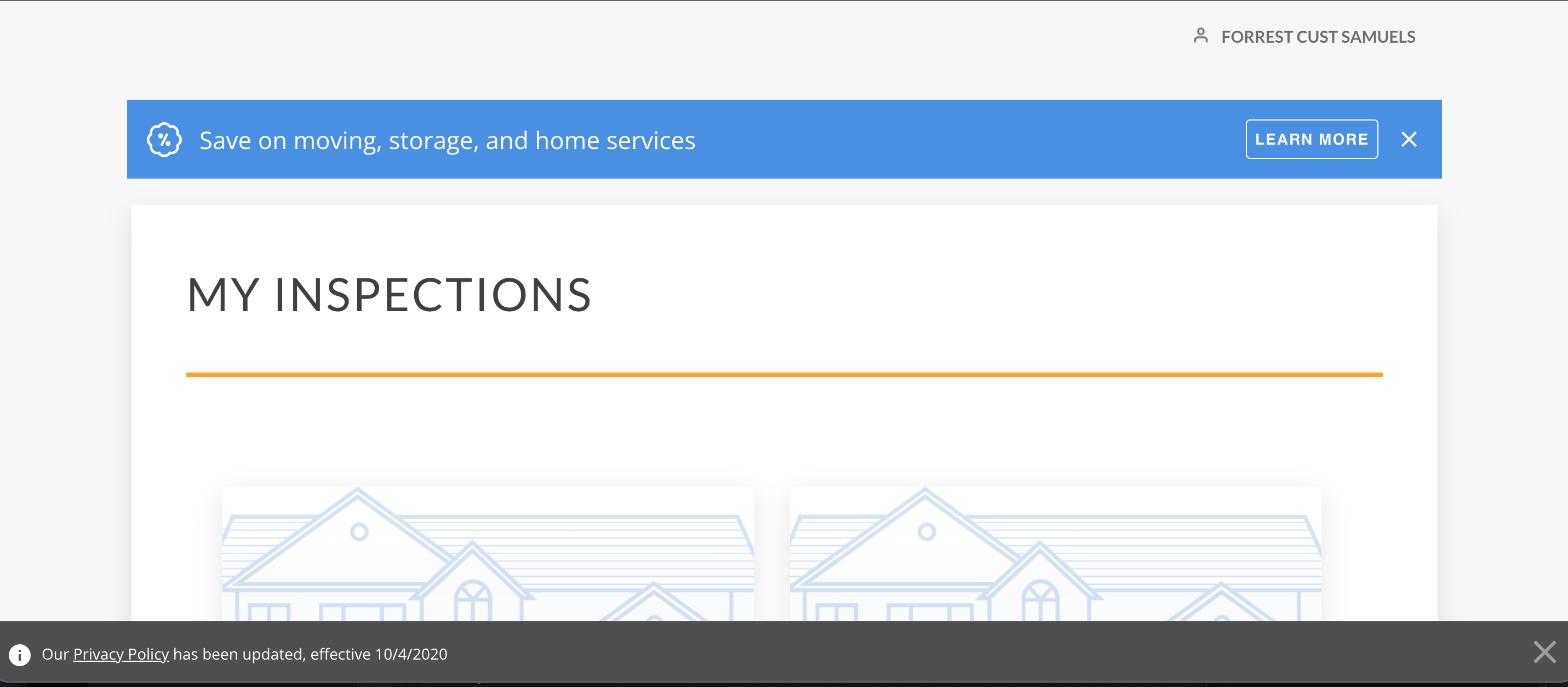 Screenshot of the My Offers banner. Clicking "Learn More" will navigate to the My Offers page. Clicking the X will dismiss the banner.
Partners available
Our partners and their offers may change at any time or vary based on your location. Clicking on a partner card will navigate you to the partner in a new tab. Any purchases are made with the partner directly.
Note: We do not provide your personal contact information to these partners, but we may include URL parameters to inform the partner that HomeGauge referred you.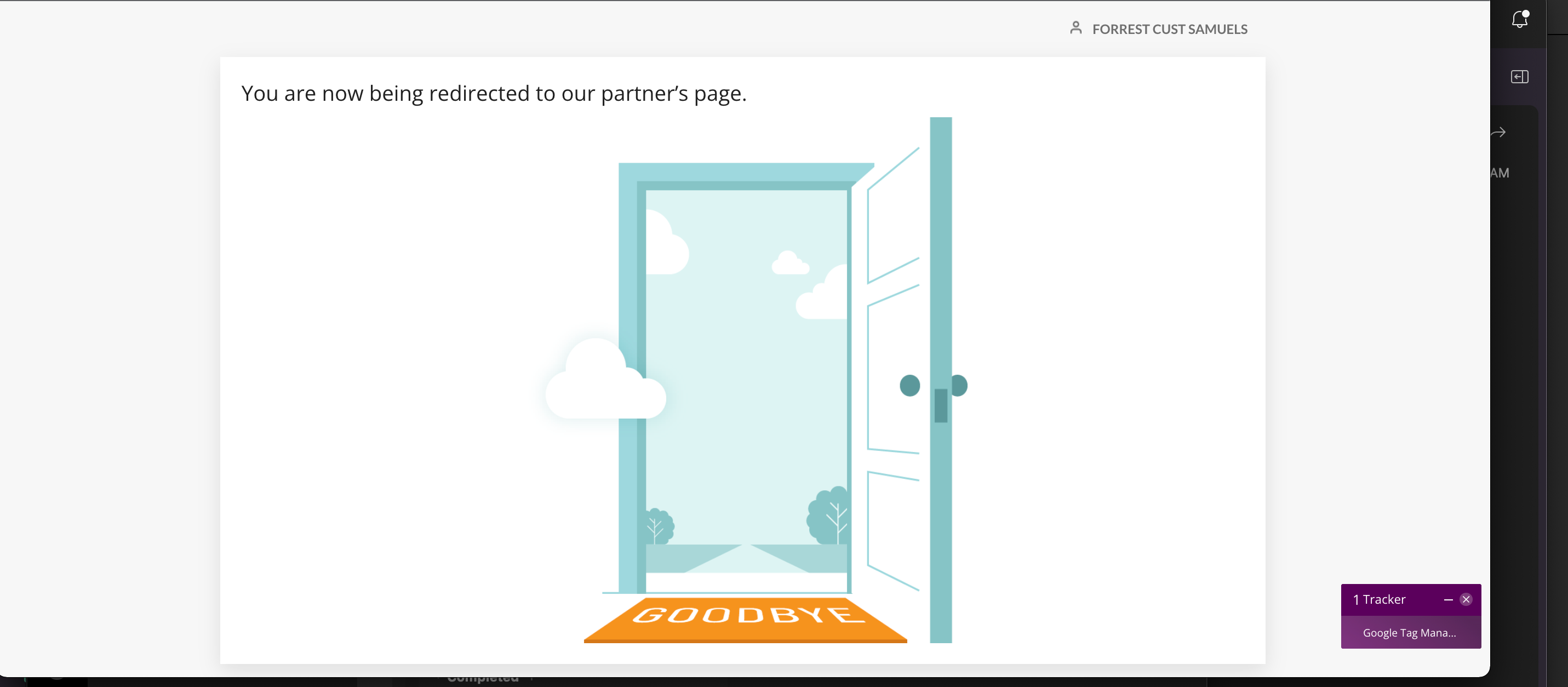 The screenshot above is the experience when a homebuyer clicks through to a Partner's page. This window opens in a new tab.
Partner discounts
Make sure to use the promo codes provided to lock in discounts (where applicable).
Current offers available
Currently, we have focused on the packing, moving, self-storing, and TV/Internet setup steps of settling into your new home. These deals include:
5% off packing & moving materials (make sure to use our promo code NEWCUSTOMER)

5% off your entire move when you book with our professional Movers network (make sure to use our promo code HGINSP)

Price and availability comparison for storage options in your new area

Price and feature comparison of TV/Internet providers in your new area
Other FAQ
What if I am not interested?
We get it. You have plenty going on right now!
As always, we will not share any of your contact information with our partners unless you ask us to do so.
Feel free to check back to see future deals available to you.
What if I have a question complaint or would like to provide feedback?
At HomeGauge, we want to hear your feedback, good or bad. It's the only way to continue to deliver the highest quality experience for you.
Feel free to reach out to our 100% US-based Support team. Live Support is available Monday-Friday, 9 am – 8 pm ET (because they are real people with real lives, and we want their lives to be enjoyable).
HomeGauge Support can be reached: