What is the HomeGauge dashboard welcome experience?
Welcome to HomeGauge! This page overviews the Welcome experience and gets you settled with your new HomeGauge account.
The Welcome experience is a quick and easy 3-step process that can be completed in less than a minute.
Introduces HomeGauge (and our relationship to your inspector)

Allows you to confirm or update your information

Presents optional offers that are available
Step 1: Welcome!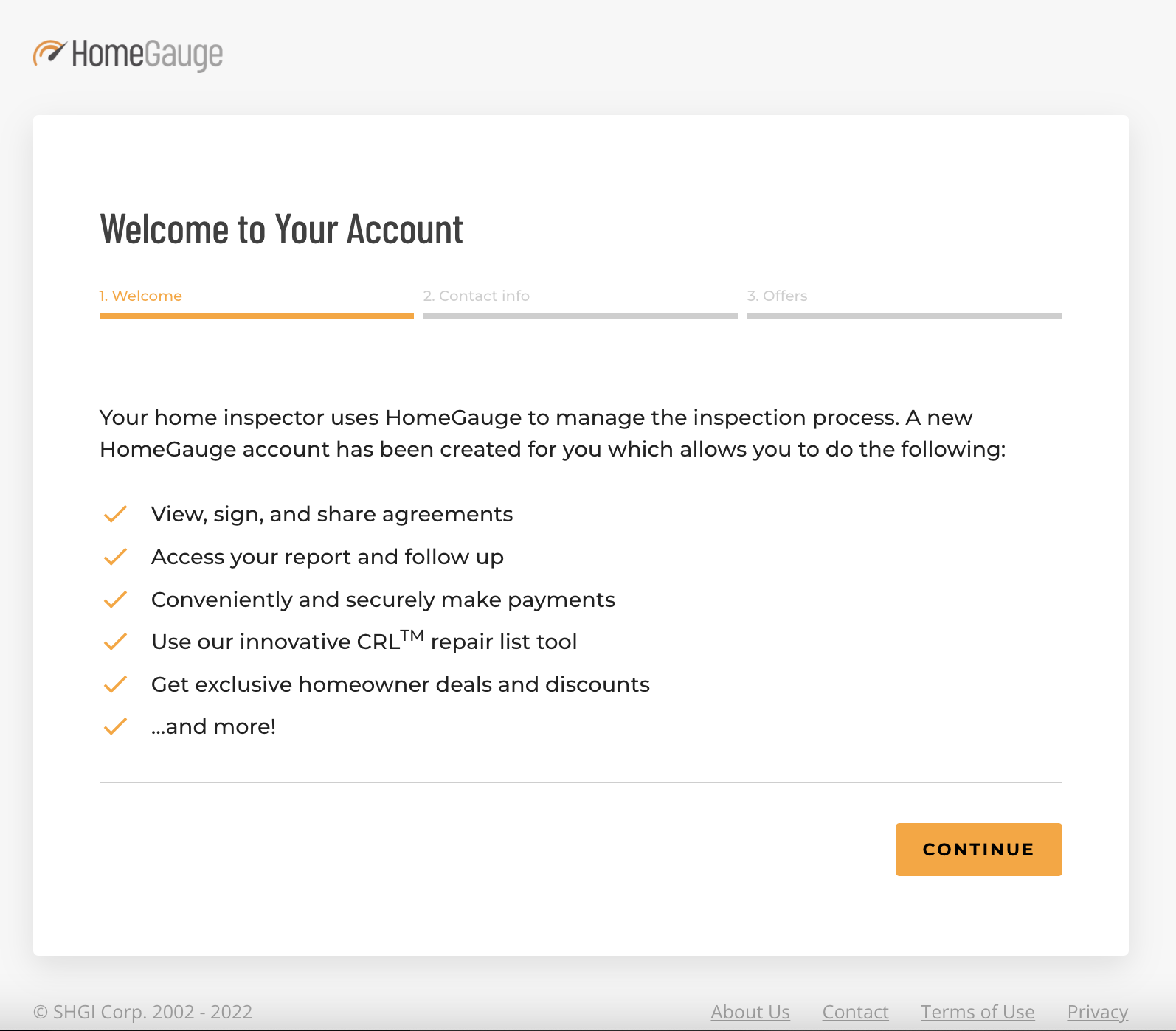 Step 2: Confirm / Update contact info
Take the opportunity to review and update your information. Correct information will ensure Inspectors, and any partners you ask to contact you, are reaching you with your preferred contact information.
We want to make sure that your experience is an overwhelmingly positive one, including being contacted with your preferred info.
Anything that is not critical to ensure a positive experience is not required.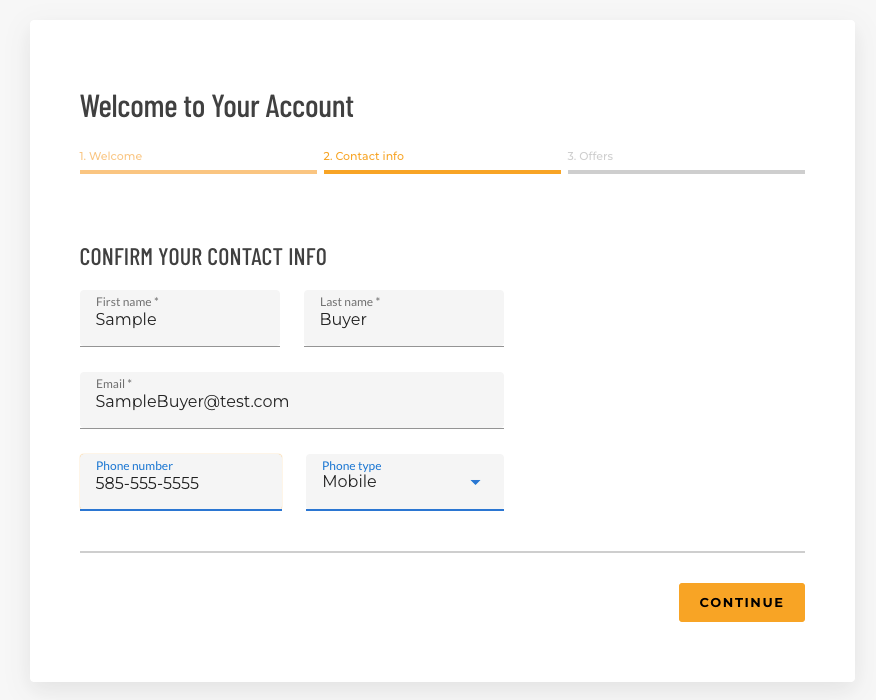 Step 3: Review optional offers
Finally, we will present any offers from our vetted partners that might interest you. An in-depth explanation of accepting or declining these offers is available here: How do I Accept or Decline Option Offers?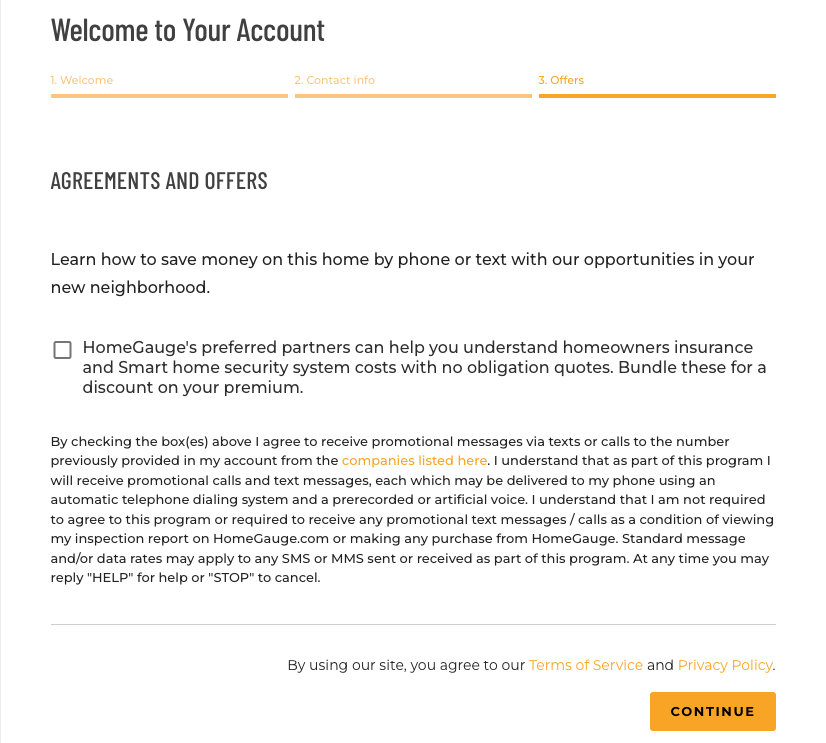 You might see that there are no available promoted offers from our vetted partners at the time. We apologize in advance if this happens. We also provide a page to browse a variety of discounts and resources related to getting you settled in your home that you can check out here: My Offers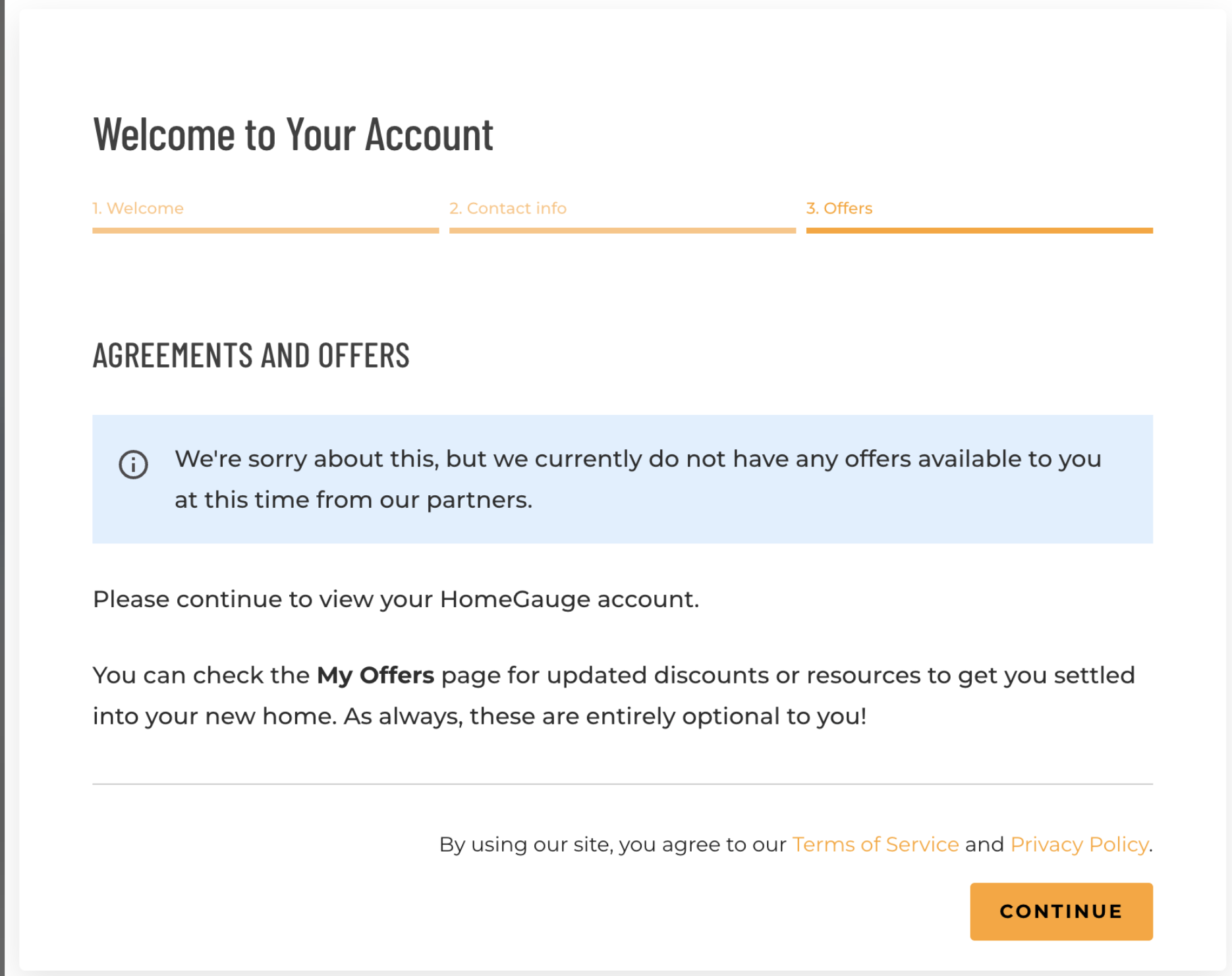 What can I do with my HomeGauge account?
This page is a good resource for an overview of your HomeGauge account: FAQ - HomeGauge Support Center
Some specific features you might be interested in are:
What if I have a question or would like to provide feedback?
At HomeGauge, we want to hear your feedback, good or bad. It's the only way we can continue to deliver the highest quality experience for you.
Feel free to reach out to our 100% US-based Support team. Live Support is available Monday-Friday, 9am – 8 pm ET.
HomeGauge Support can be reached