Multiple locations can be assigned to items. This allows you to denote where on the property a fault is found or identify that a single fault affects multiple different locations.
1. Click on the ellipsis icon (3 dots)

to the right of an item.
2. From there you can click on "Edit" to reveal the "Edit Item" drawer.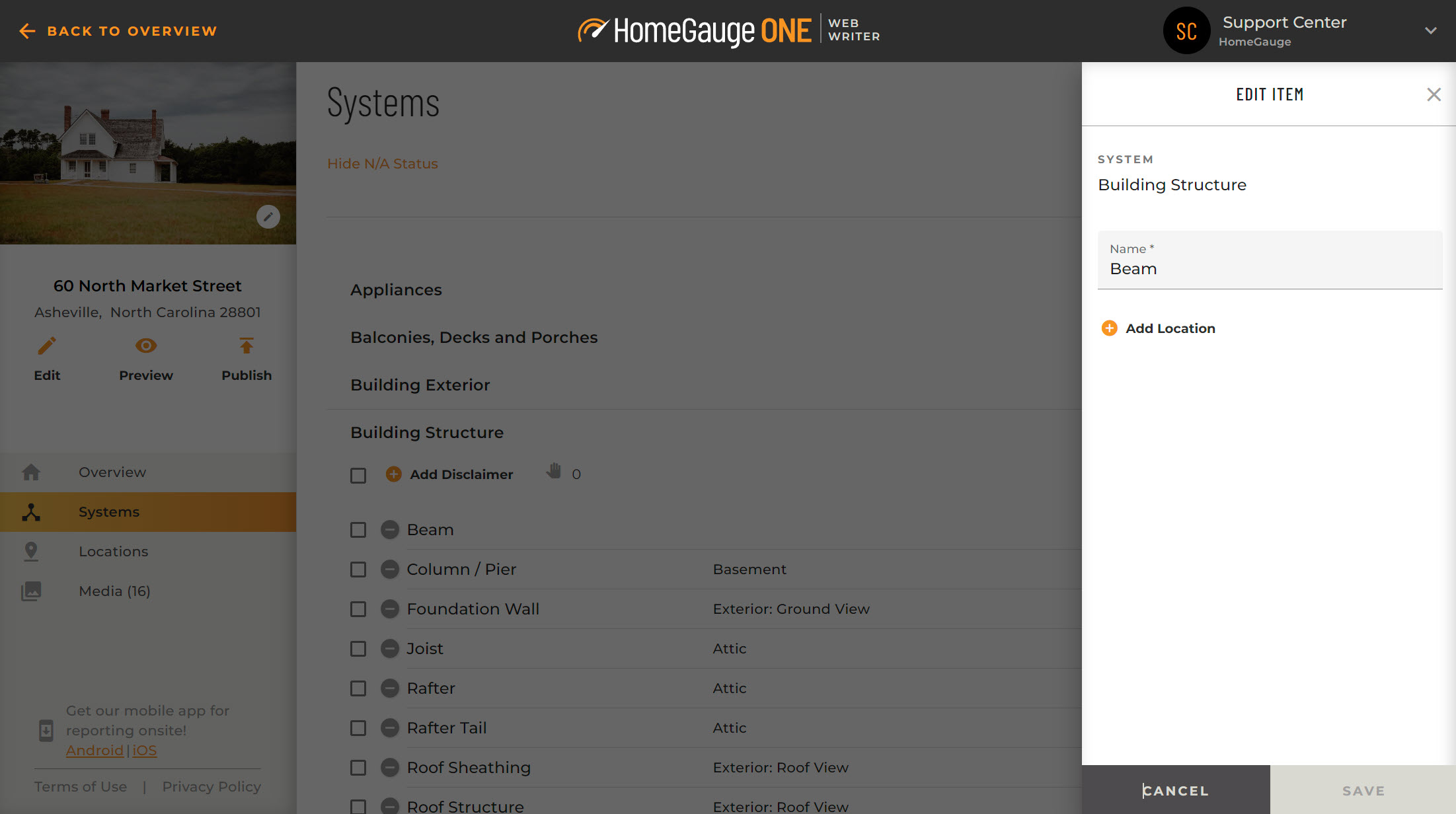 3. From within the "Edit Item Drawer" you can assign or remove as many locations as you wish.
4. Locations appear as labels next to the item in the "Systems View" and also in the final inspection report.