You can hide unwanted items from a report by listing them as N/A. NA items are automatically removed from the inspection report that the homebuyer sees.
1. Click on the status icon to the left of the System or Item to reveal the choices.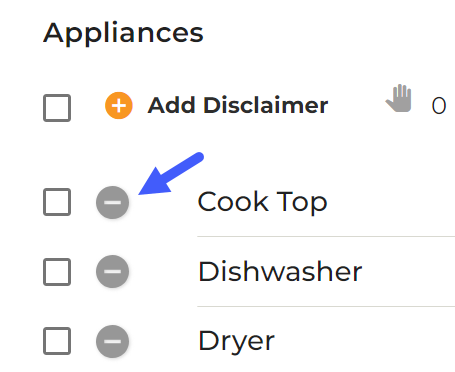 2. Select Not Applicable from the list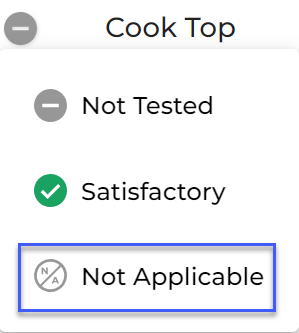 If all items within a particular system are marked as NA then the entire system is removed from the final report. If you would also like to remove the NA items from the inspection view the inspector sees you can press the Hide/Show NA toggle on the "Systems" screen.