At HomeGauge, we strongly believe in the consumer's right to choose. You will always have the ability to opt out of further marketing communication. This page will explore the multiple ways that you can do this.
Stop being contacted by HomeGauge
Use any of the following steps, and we will remove you from further communication by HomeGauge. These steps will remove you from any marketing lists within 24-48hrs.
Visit Privacy Center and update your preferences
You can visit the Privacy Center to change your subscription preferences anytime. Privacy Center shows the offers that you qualify for and have subscribed to.
Note: you must be logged in to your HomeGauge account to change your preferences.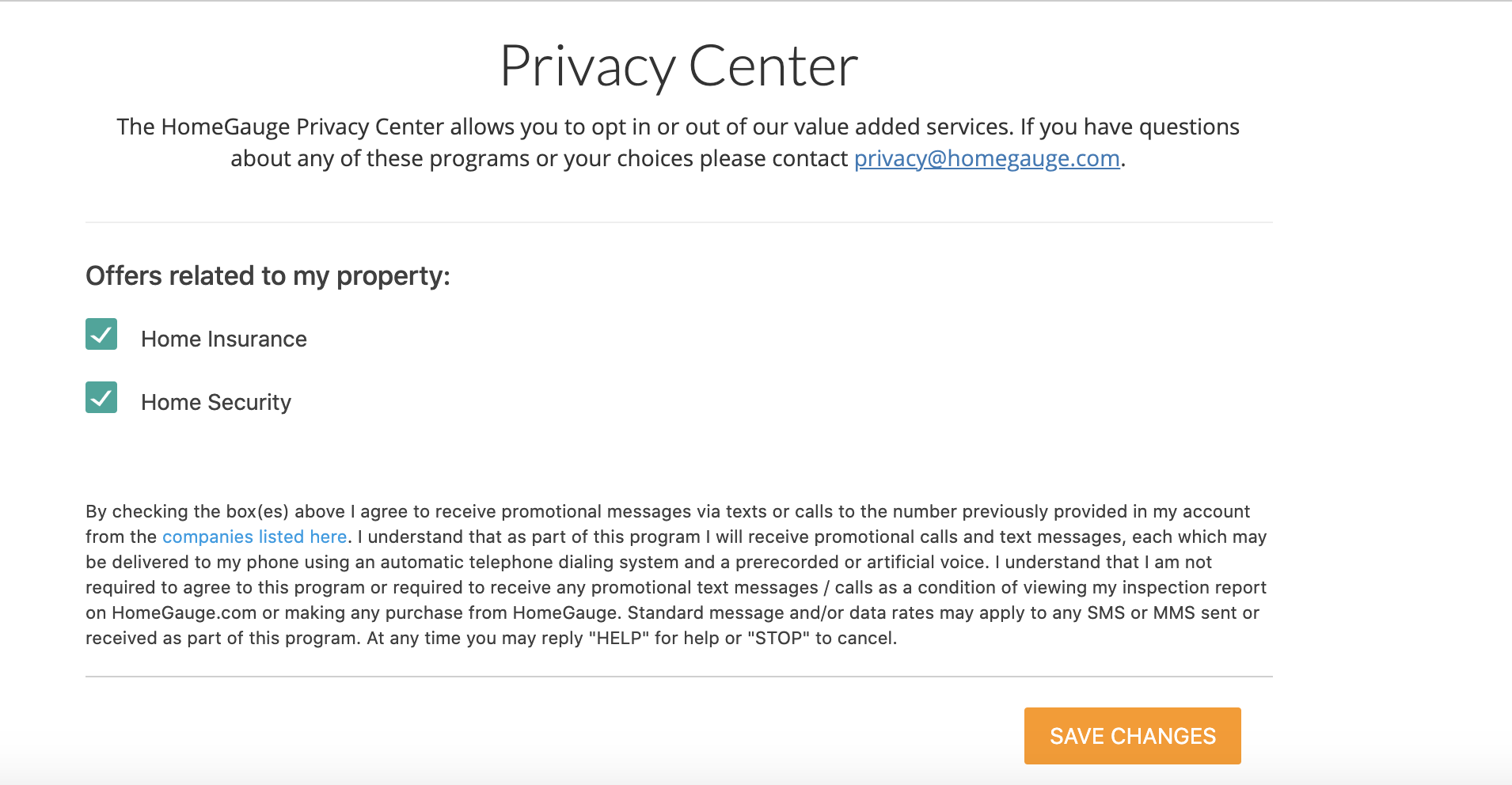 If logged into your Customer Dashboard account, you can also visit the Privacy Center from the link in the main navigation.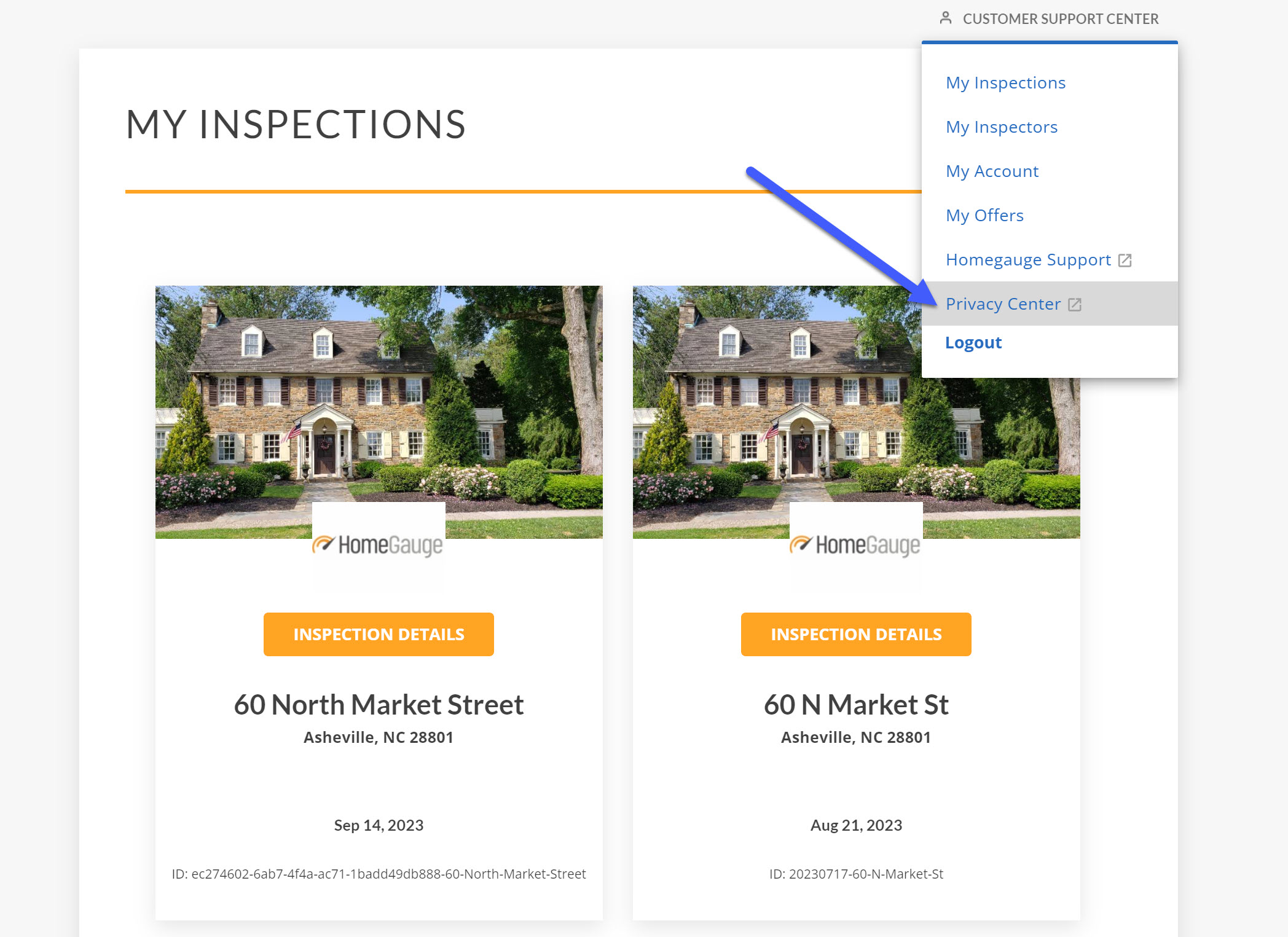 Reply STOP to a text
If you have consented to a program that includes SMS communication, all SMS messages that HomeGauge sends will contain the option of opting out of future messaging.
In the example below, you can reply with STOP to opt-out.
HomeGauge inspection, complete! Learn how to SAVE BIG on a smart home security system with exclusive discounts. Schedule a preferred time or watch for our call from 828-394-6699. Msg&Data rates may apply. Text STOP to opt-out; text HELP for help.
Unsubscribe from the bottom of any emails
If you have consented to a program that includes email communication, all emails that HomeGauge sends have a link at the bottom to unsubscribe.
By clicking this link and following the prompts on the next page, you can remove yourself from receiving any future communication regarding offers.
Reach out to HomeGauge Support
Our 100% US-based Support Team is always happy to help.
Live Support is available Monday-Friday, 9 am – 8 pm ET, and can be reached:
Ask to be opted out on the phone
If you have consented to a program that requires phone communication from one of our vetted partners, they must honor your request to be removed from further contact. Please tell the representative that you would like to be removed from this list and are no longer interested in receiving phone calls.
I'm having issues with a partner, or they are not respecting my right to opt-out
Please get in touch with our Support Team to escalate this issue immediately. HomeGauge Support can be reached:
Live Support is available Monday-Friday, 9 am – 8 pm ET
To investigate and resolve your issue, please provide the following critical pieces of information:
Your name

Your email or the phone number called (so we can reference it during the resolution process)

The partner(s) producing a negative experience

The number of calls or emails you received and over what time frame

A summary of the incident